NABL Certification for Labs
Home >> Services >> NABL Accreditation for Diagnostic Labs
Medical Laboratories
Medical laboratory work is composed of a series of technical activities that produce laboratory results for patient care.
It is first the job of the laboratory technical staff to perform preanalytic activities (blood sample collection, receiving, accessing); analytic activities (testing, examinations, interpretation); and post-analytic activities (reporting results, archiving samples, charge capture) that transform a clinician's order for a laboratory test or examination into the results used by the clinician to diagnose and treat patients. It is likewise the job of the laboratory supervisory and managerial staff to design and implement the supportive infrastructure that is necessary for the technical work to proceed unimpeded.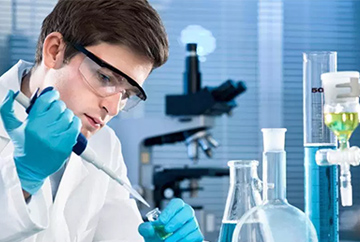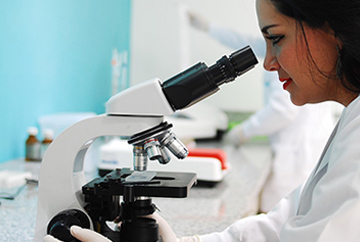 As over seventy percent of clinical medicine decision making is predicated upon, or confirmed by or documented by medical laboratory test results, it is essential that there is a Quality Management System in place in the Laboratory to ensure that there is an integrated coordination between technical and managerial activities for realizing timely, high-quality, error-free, efficient, and effective laboratory operations. It is estimated that roughly 15% of patients receive either incorrect or delayed reports on abnormal results, severely impacting on the quality of treatment that they receive.
Medical Laboratories need Quality Management Systems as they carry out highly complex operations which need an equally high degree of accuracy, confidentiality, timeliness and cost effectiveness.
Medical laboratories can be accredited to ISO 15189:2007, the first Quality Management System developed exclusively for Medical Testing Laboratories, based on the ISO 17025:1999, a general requirement for testing and calibration laboratories.
In India Testing Laboratories including Medical Labs can try for accreditation under the NABL- National Accreditation Board for Testing & Calibration Laboratories - Standards. The laboratory management and all levels of staff need to be involved in the implementation.
A well planned implementation of such Quality Standards will help medical laboratories to comply with regulatory requirements, to meet the expectations of their clients and, most importantly, to improve and maintain the quality of their service to their patients.